Pico de Orizaba or Citlaltepetl, at 18,490 ft. above sea level, is the highest mountain in Mexico and the third highest mountain in North America.  It is a dormant stratovolcano within the Trans-Mexican volcanic belt that extends across much of central Mexico.  The modern day volcanic edifice of Pico de Orizaba was built within and adjacent to an ancient caldera related to its ancestral predecessor approximately 16,000 years ago.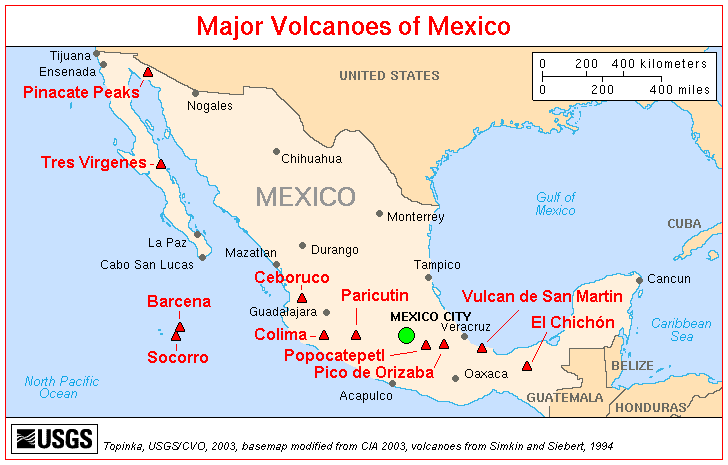 The only historical eruptive episode took place during the 17
th
century; the most important event was in 1687.
Today the volcano has an oval crater at the summit (400 m x 500 m diameter and 300 m vertical walls) and several lava flow tongues that extend down the slopes of the cone.
Generally, the composition of the eruptive products of Pico de Orizaba is andesitic-dacitic.
A prominent hornblende-rich intermediate lava flow extends down the north side of the mountain directly adjacent to the climbers hut, Piedra Grande.
The northern slope is covered by a rapidly retreating glacier that extends down to ~16,000 ft.
The volcano is significantly hydrothermally altered and emits small amounts of CO
2
from the crater walls.
Several small towns, such as Tlachichuca, sit atop old debris flow deposits.
As a geologist and climber, ascending Pico de Orizaba was a dream come true.
The standard route up the Jamapa Glacier from Piedra Grande is a non-technical high altitude climb and therefore is great training for more technically challenging high altitude climbs, such as Denali.
On our first day at base camp we went for a hike and took it easy to allow us to adjust to the thin air.
I still came down with acute mountain sickness (AMS) that night and spent hours with a splitting headache and nausea.
After recovering and giving myself more time to acclimatize, we went for the summit.
The climb required the use of crampons on the steep glacial ice and an ice axe for stability and self-arrest in case of a fall, but was generally straightforward.
At high elevation however, any intelligent thoughts I may have had, faded into one basic thought of survival; breathe.
Breathing literally became a chore as we slowly made our way up the glacier.
Every minute I had to stop and breathe for at least 15 seconds.
Eventually we emerged from the clouds and were able to watch the sun set over the horizon as we made our way up.
We reached the summit just after sunset.
The views and remoteness we experienced on the highest volcano and mountain I had ever climbed (by more than 4,000 ft.) was worth the pain.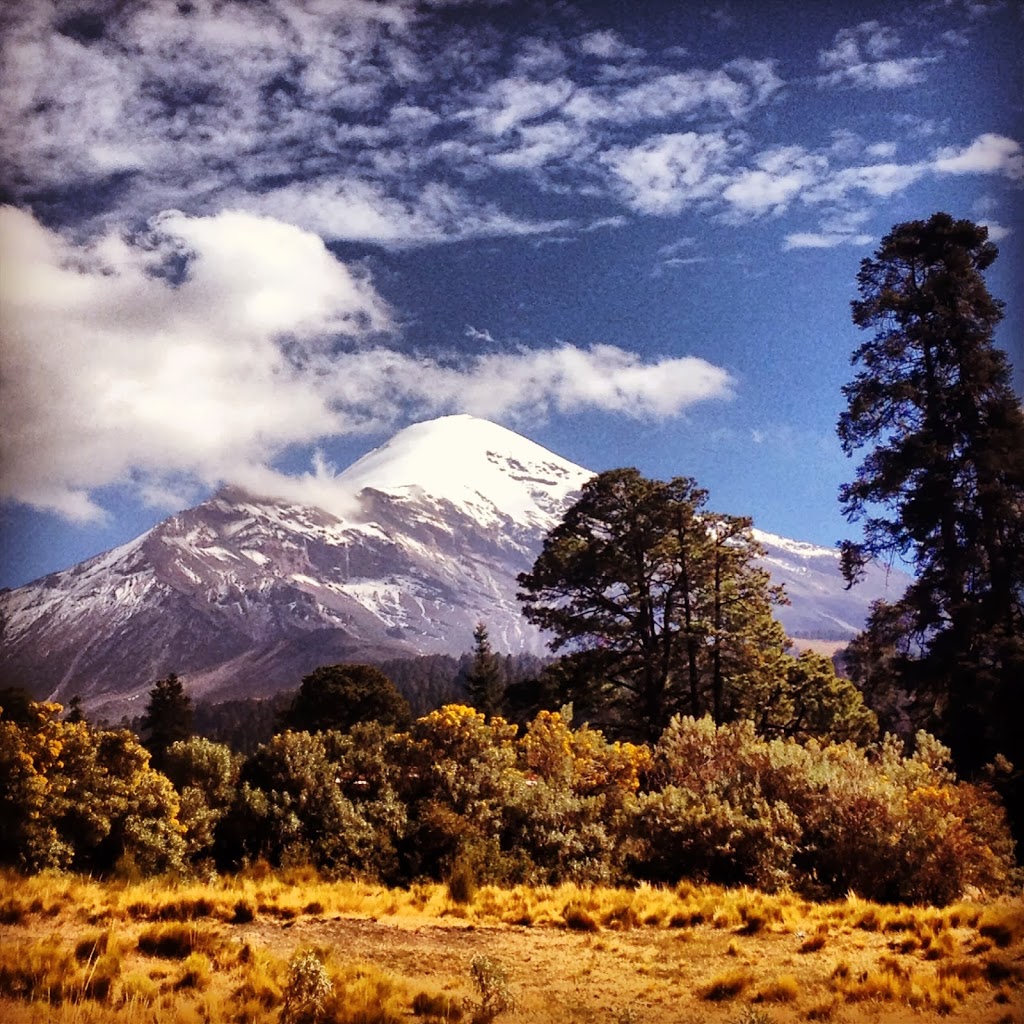 Pico de Orizaba in all her glory.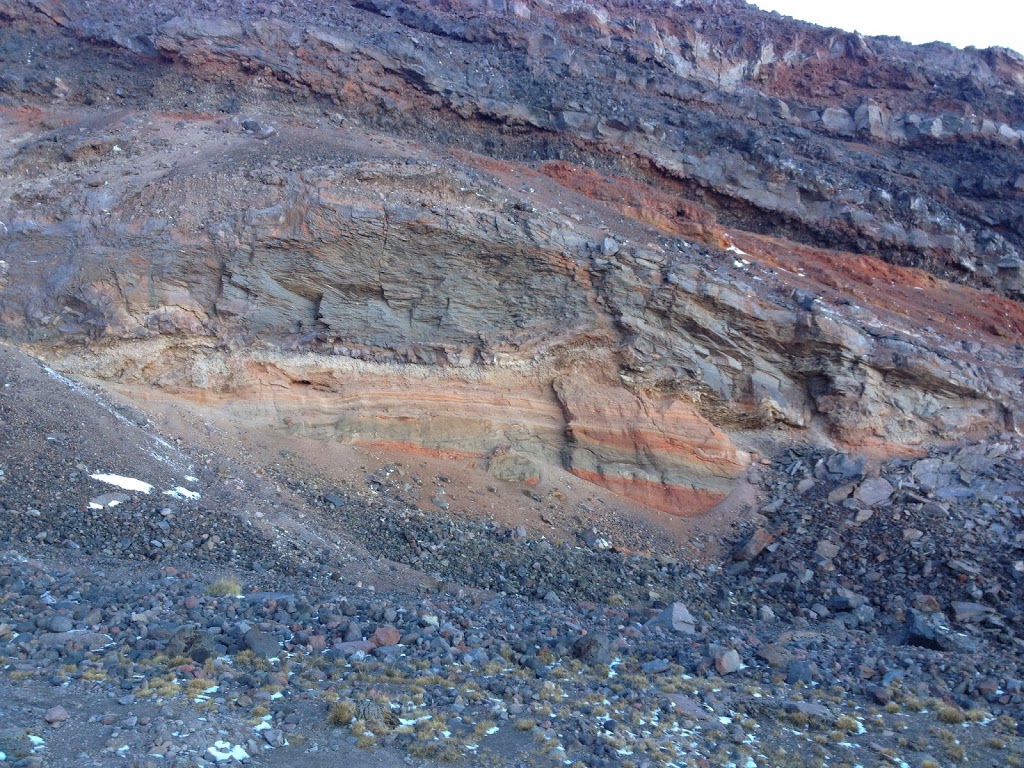 Interbedded surge deposits and hydrothermally altered lavas.
The Piedra Grande route to Jamapa Glacier.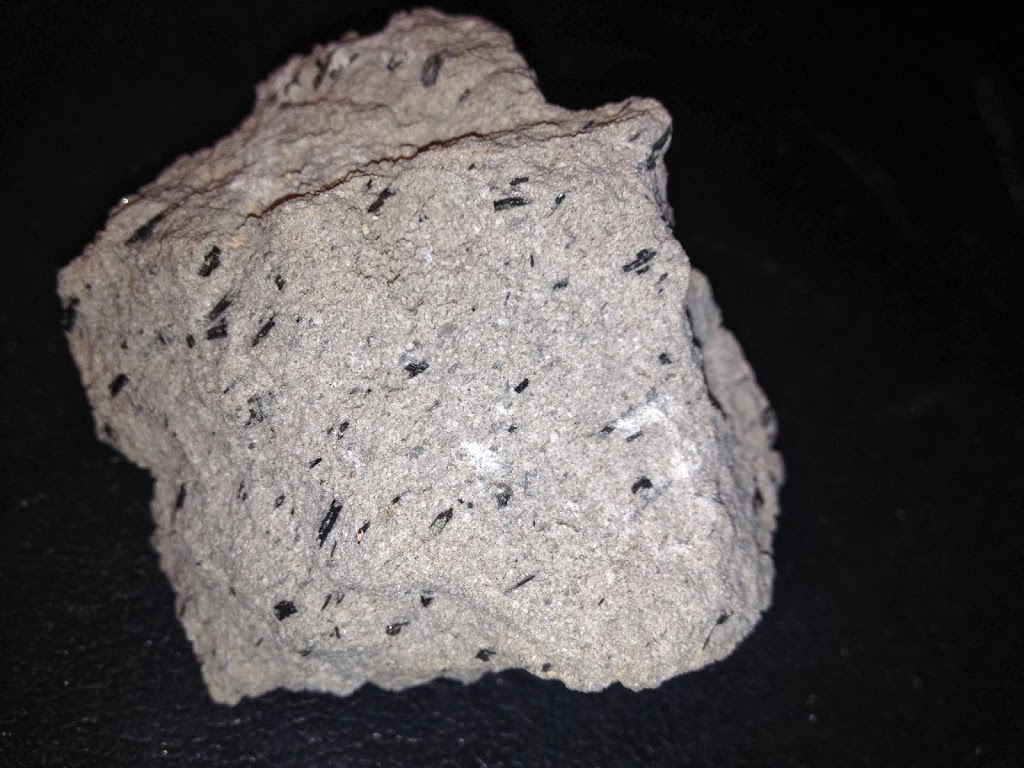 A sample of a hornblende-rich andesite exposed near basecamp.


This work is licensed under a Creative Commons Attribution-NonCommercial-ShareAlike 4.0 International License.