Although New York City is not thought of as a mecca for geologists you would be surprised at the hidden gems it has to offer. My first stop in New York City was the top of the Rockefeller Center. A terribly touristy place offers an unparalleled view of the city. I will never cease to be amazed how the human race has modified the landscape to our liking. With the Hudson River to the West and the East River to the … well to the East the isle of Manhattan has been transformed into a sea of concrete and lights. It is hard for me to understand what draws so many people into such a small space. Current estimates of Manhattan's population density of nearly one person inhabiting every 20 square feet. This is over two and three times larger than Chicago and Los Angeles, respectively.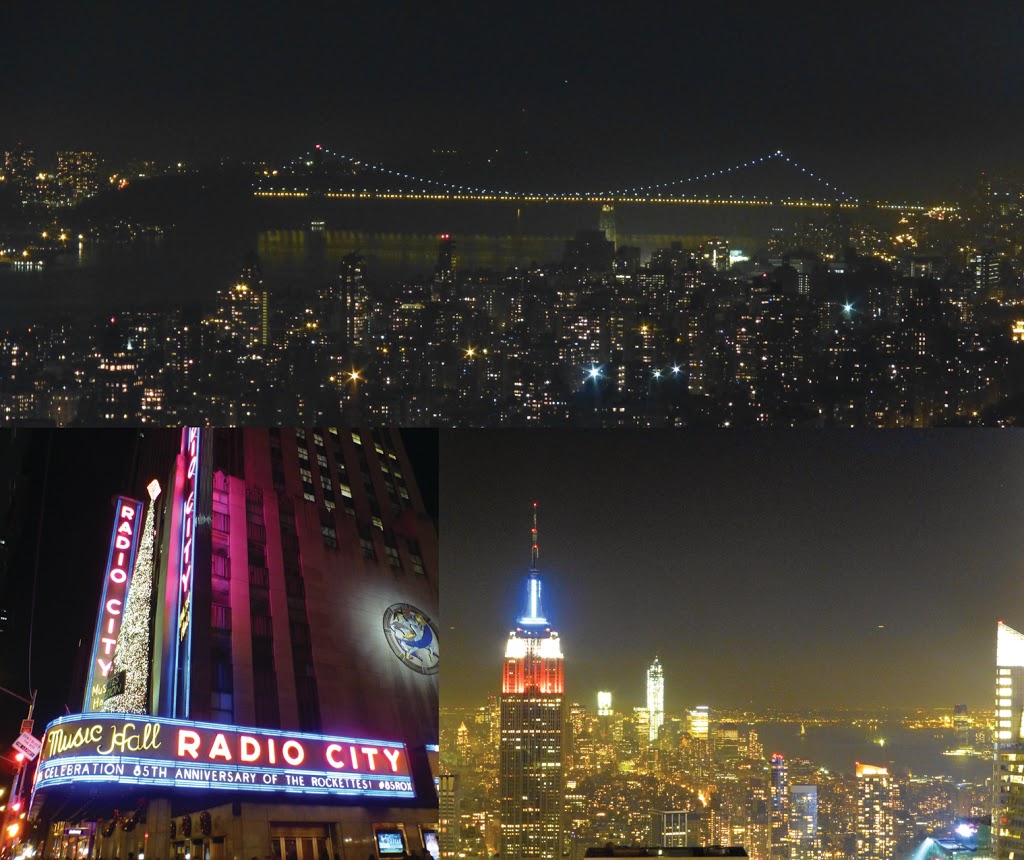 Top: George Washington Bridge over the Hudson River; bottom-left: Radio City Music Hall; bottom-right: looking south to the Empire State Building and the East River
No trip to New York would be complete without a trip on the Staten Island Ferry and a quick visit to the 9/11 Memorial. Currently the new World Trade Center building is nearly complete and dominates the Manhattan skyline. Staten Island still looks like a war zone after the devastation of hurricane Sandy. Many residents still do not have clean drinking water and electricity.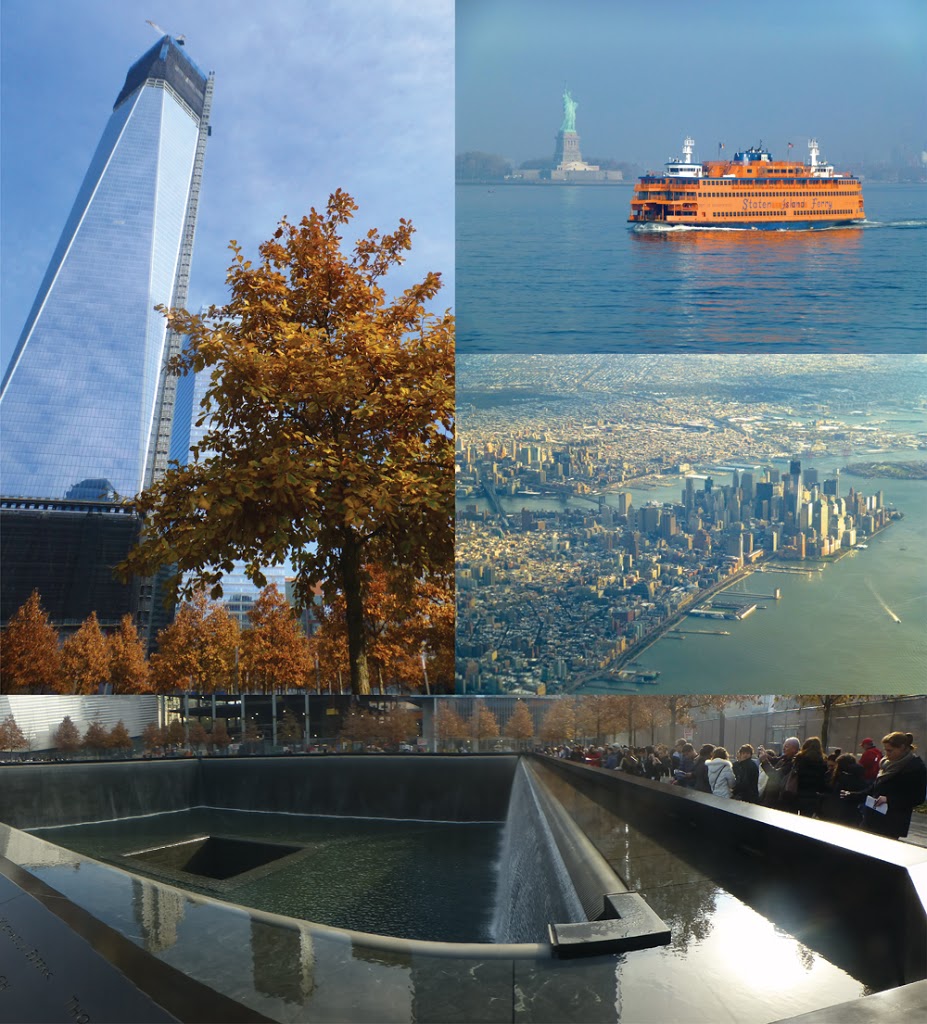 Clockwise from top left: new World Trade Center, Staten Island Ferry and Statue of Liberty, downtown Manhattan from the air, the South Tower Memorial Pool at the 9/11 monument.
My favorite site in New York is the American Museum of Natural History. I spent five hours in the museum and still felt like I was rushed.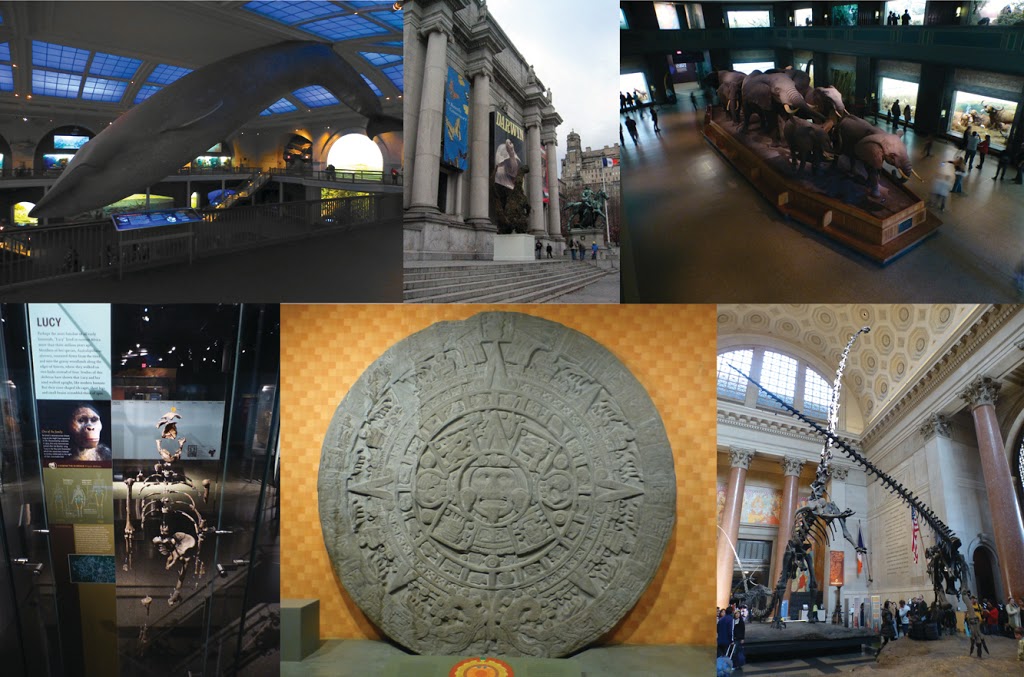 Clockwise from top left: true to life scale model of a Blue Whale, main entrance with bronze statue of Theodore Roosevelt, herd of African elephants, diplodocus and allosaurus(?) skeletons, eight-foot high Aztec calendar,  and the actual remains of Lucy.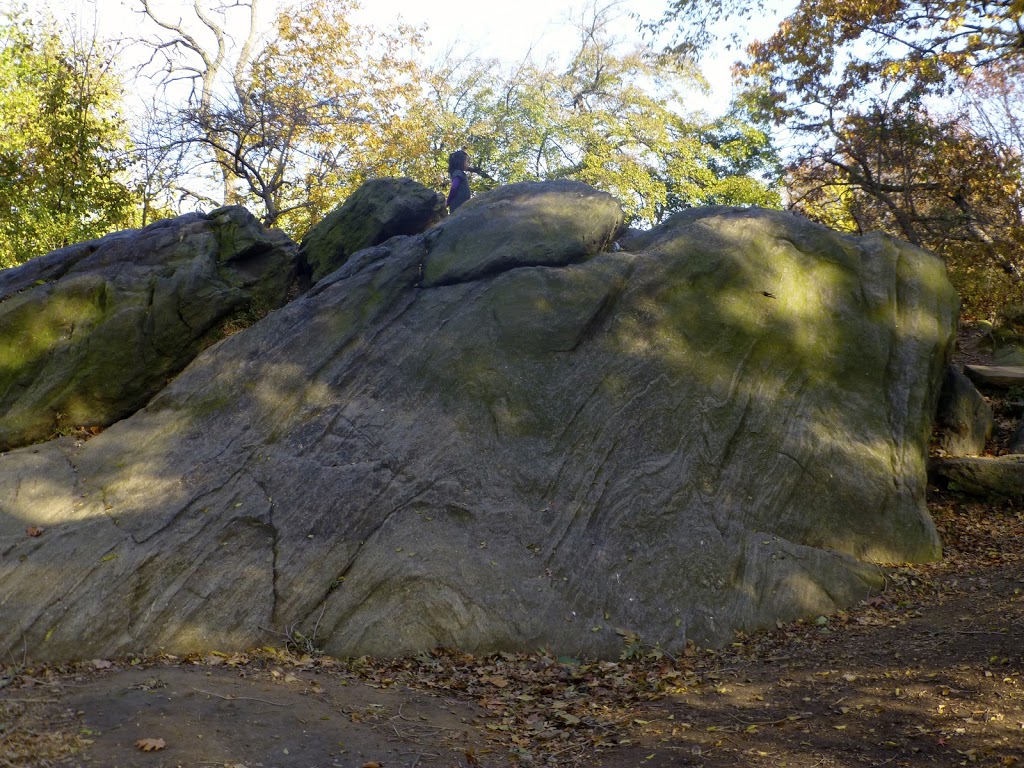 Hartland Schist near 77th St.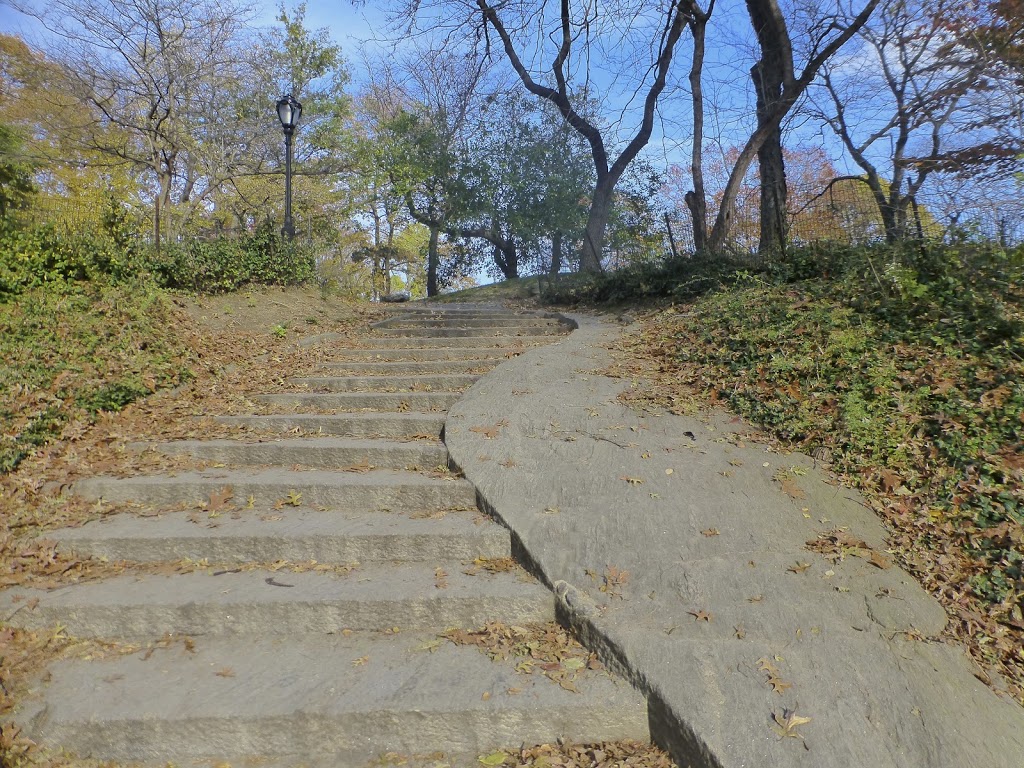 Stairs cut into the Hartland Schist


This work is licensed under a Creative Commons Attribution-NonCommercial-ShareAlike 4.0 International License.